Kombucha Class (Nov. 24th)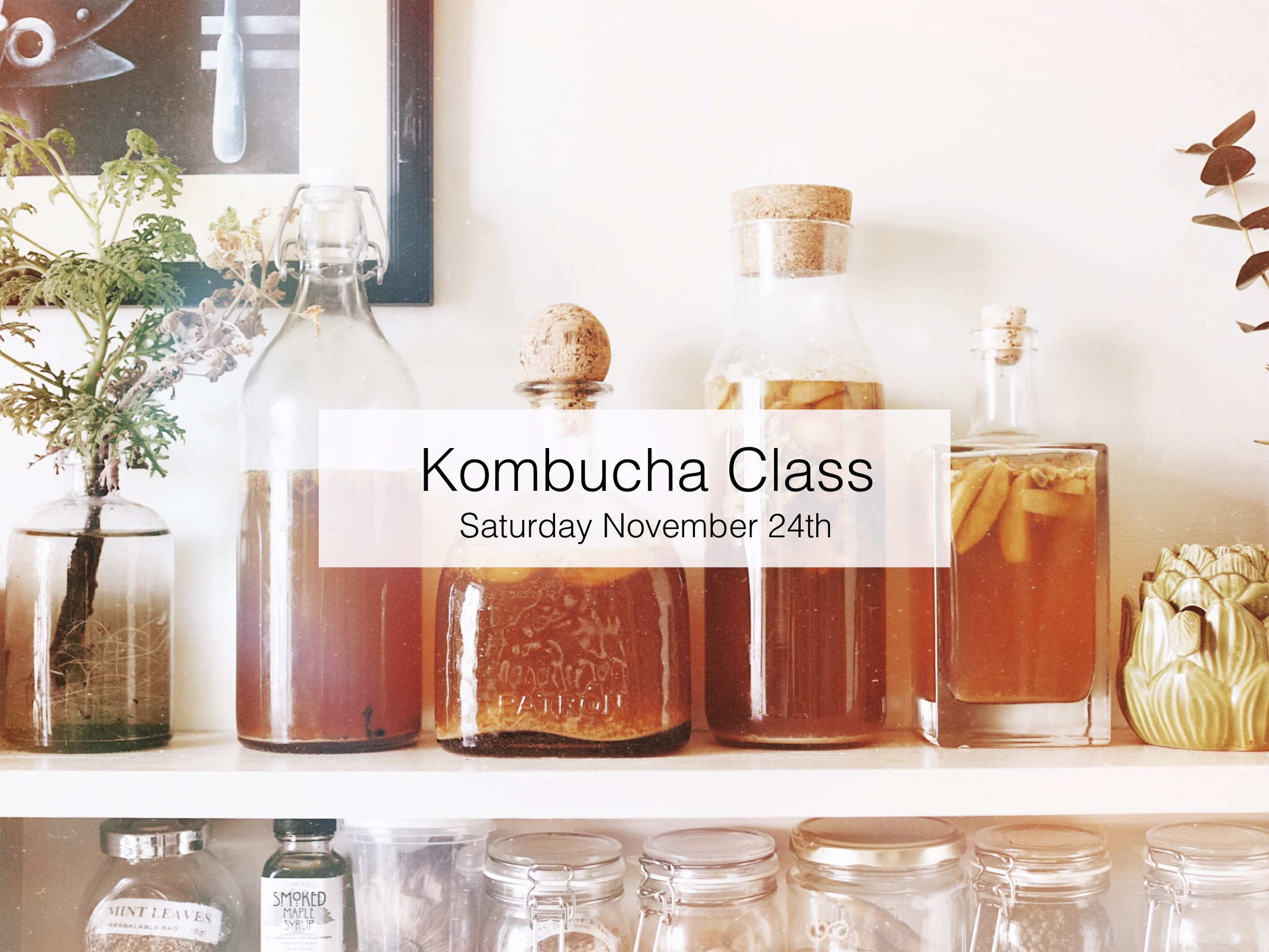 Kombucha Class (Nov. 24th)
Kombucha is a fermented tea that people have been brewing for over two thousand years. Now it's your turn.
Come hang out with me in my garden and learn how to brew your own kombucha! I'll show you how to care for your SCOBY (the little mushroom-like critter that ferments the tea), how to run a secondary ferment to infuse your kombucha with flavours of fruits, dates and spices, and how to turn your kombucha into summer icy-poles, cocktails and salad dressings.
Light refreshments will be provided (i.e., Kombucha cocktails, mocktails and icy-poles). Street parking is limited, please arrive 5-10 minutes early to secure a spot.
Time: 2pm-4pm, Saturday November 24th